---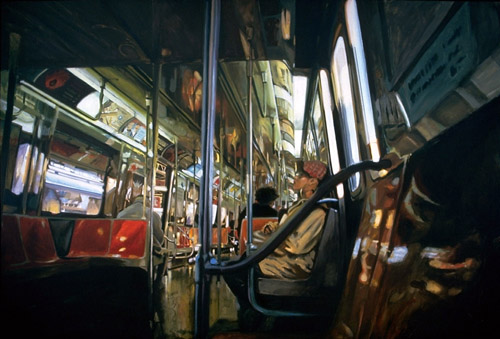 "D Train West 8th Brooklyn"
Oil on Canvas - 49" x 72"
Corporate Collection

While setting up to shoot the interior lines in this subway car
the attractive young woman entered and sat facing me in one of the
bright orange seats to the left. On seeing the camera she promptly moved,
tilted her head back in an apparent effort to ignore me. Even better!
The painting was completed in 1989.
If you've happened on this page by other means and would like to see more of this artist's work click Bill Davis else click CLOSE above.

---