---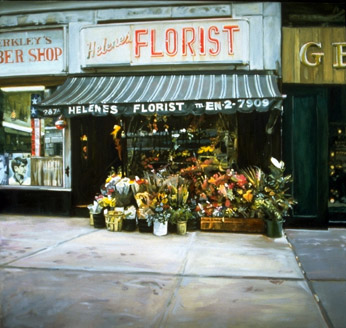 "Helene's Florist NYC"
Oil on Canvas - 42" x 44"
Private Collection

I happened on this site, made famous by Richard Estes,
one day after leaving the subway on the upper west side.
I believe it is now out of business.
"Helene's" was completed in 1990.
If you've happened on this page by other means and would like to see more of this artist's work click Bill Davis else click CLOSE above.
---