---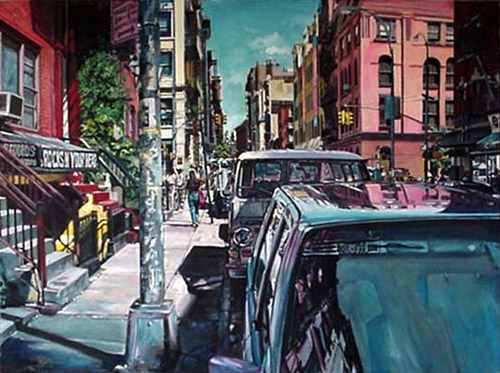 "Rocks In Your Head"
Oil on Canvas - 54" x 72"
Corporate Collection

Rocks In Your Head, Prince St. SoHo NYC was a great place to
browse for old vinyl albums. But like so many shops, when the area
became trendy and the rents went up, it had to find a new location.
The painting was completed in 1996.
If you've happened on this page by other means and would like to see more of this artist's work click Bill Davis else click CLOSE above.
---