---
| Illustration |
---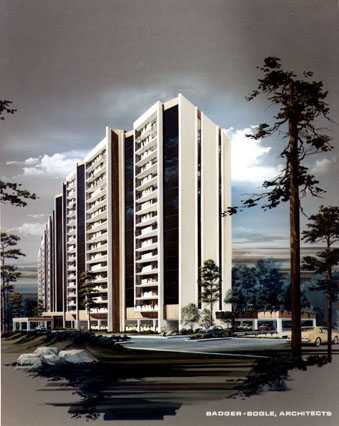 Throughout an eighteen-year career as an Architectural Illustrator,
Bill was often called on to crate the landscape surrounding an architect's project.
---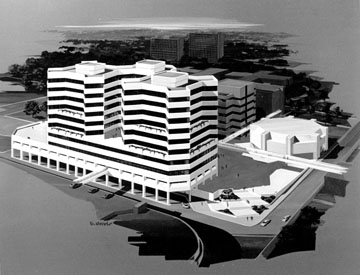 Design proposal for a University Hospital.

The medium for this and the High-Rise above would have been
gouache on illustration board. Most architectural illustrations seldom
exceed 22 inches on the longer dimension.
---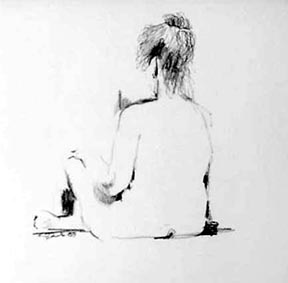 A pencil and felt tip life drawing is from the 1980s.
---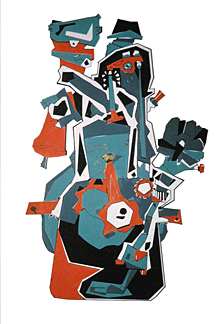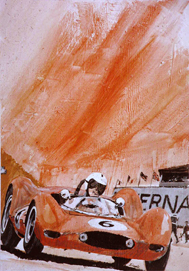 The Internal Combustion Engine &
Roger Penske's Zerex Special.
The engine, a spoof, was a collage of colored paper and ink on board.
The Zerex Special an acrylic painting on illustration board. Both illustrations
were created and published in the early 1960s.
---
With the advent of computers artist's lives changed considerably!
And the substitution of a stylus for the mouse and graphic pad for
sketch book opened many new doors.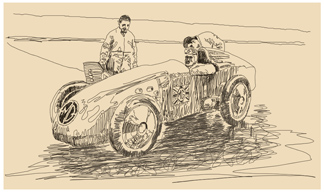 A digital sketch of George Eyston aboard the "Magic Midget".
It was, in 1932, the first car of less than 750 cc to exceed 120 MPH.
---
---
| Home | Recent Work | Paintings| Available | Galleries | Prints |
---
---
---
---
Website and artwork
are copyright © 2017
B. Davis